Experience Merkel and Rigby Rifles at West London Shooting School

Viking and West London Shooting School (WLSS) are partnering to offer clients the opportunity to experience Leupold products mounted on both Merkel and Rigby rifles at the West London ground on its purpose built modern rifle ranges.
Prospective buyers of Leupold scopes and Merkel and Rigby rifles will now be able to test the rifles on the official Rigby test and client range.
Leupold rifle scopes are ideal for hunters travelling to Europe, Africa and beyond, offering optimal performance and pin point precision for long range hunting. Those wishing to test Leupold Optics can select their scope from the Leupold range on offer at West London Shooting School.
This includes the Leupold VX-3HD,

The Leupold VX-5HD,

and the Leupold VX-6HD

Andy Norris, Head of Viking Arms Sporting Sales said,
"It is a privilege to be able to work in greater partnership with the fantastic team at West London Shooting School. This latest development expands on what is already a great working relationship to offer shooters the opportunity to experience hands on product testing from our portfolio of shooting sports brands including Merkel and Leupold".
"Both Viking Arms and West London Shooting School remain family-owned and operated companies. Together we can champion our combined commitment to the UK shooting industry of over 100 years!" Andy adds.
Mark Heath is the General Manager at West London Shooting School,
"Viking Arms and West London Shooting School have already worked together successfully on our popular VIP and dealer days. This partnership will strengthen our existing relationship and give customers the opportunity to try before they buy using the great range facilities that we have at the school".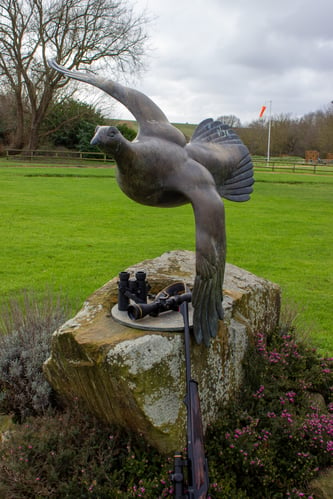 Book a trial day with a Merkel or Rigby rifle topped with a Leupold scope now. Just call West London Shooting School's reception team on 020 8845 1377.

The West London Shooting School (WLSS) is one of the oldest and most prestigious shooting schools in the UK. It was established in 1901 and is located in Northolt, West London. WLSS is famous for its world-class shooting instruction and for being the first shooting school in the UK to offer formal shooting lessons.
The school offers a range of shooting instruction for beginners and experienced shooters, including clay pigeon shooting, game shooting, and rifle shooting. The school also offers courses and lessons for shooting instructors and coaches.
WLSS has a reputation for excellence in shooting instruction and has trained many notable shooters, including members of the British Royal Family, Olympic athletes, and celebrities. The school has also been involved in the development of shooting sports, including helping to establish the British Schools and Young Shots Championship, which promotes shooting sports among young people.
In addition to its shooting instruction, the WLSS has a well-stocked gunroom and shop, where customers can buy a wide range of guns, ammunition, and shooting accessories. The school also has its own shooting grounds, which are designed to simulate real-life shooting scenarios and provide a challenging environment for shooters of all levels.
More about Merkel and Rigby rifles . . .
Merkel and Rigby are two well-known firearms manufacturers that produce high-quality rifles.
Merkel is a German company that is known for producing high-end hunting rifles, shotguns, and combination guns. Their rifles are renowned for their precision, quality craftsmanship, and elegant design. Merkel rifles are often used for hunting in Europe, and they are available in a variety of calibres, including some that are suitable for big game hunting.
Rigby, on the other hand, is a British company that has a long history of producing high-end sporting rifles. Rigby rifles are known for their accuracy, reliability, and quality craftsmanship, and they are often used for big game hunting and long-range shooting. The company has a reputation for producing some of the finest hunting rifles in the world, and its products are highly sought after by hunters and collectors.
Book a trial day with a Merkel or Rigby rifle topped with a Leupold scope now. Just call West London Shooting School's reception team on 020 8845 1377.