Joe Pask Preps For the 2022 Precision Rifle World Championships

Top precision rifle shooter Joe Pask is ready to compete! Check out his gear, tips, and more in this exclusive interview.
The Viking Field Team's own Joe Pask is getting set to compete for Team GB! This August he's heading to the prestigious Precision Rifle World Championships in France.
This will be the first ever world championships of its kind, bringing together the best competitors from 27 member countries in the International Precision Rifle Federation (IPRF). Joe's skills will be tested against those of shooters from the elite precision rifle scenes in the United States, South Africa, Australia, and more over a week-long period of events.
For those new to the sport, here's a quick precision rifle primer from Joe himself.
"It originated in the US and it's sort of a field style steel target shooting, so trying to use natural/manmade props to shoot steel plates from a minimum of 100 metres up to 1200, 1300, 1400 metres in the USA," he explains. "It's supposed to be as realistic to hunting, stalking and that sort of thing as it can be so you're shooting off fence posts, off rocks, tires, bits of farm equipment, all that sort of stuff."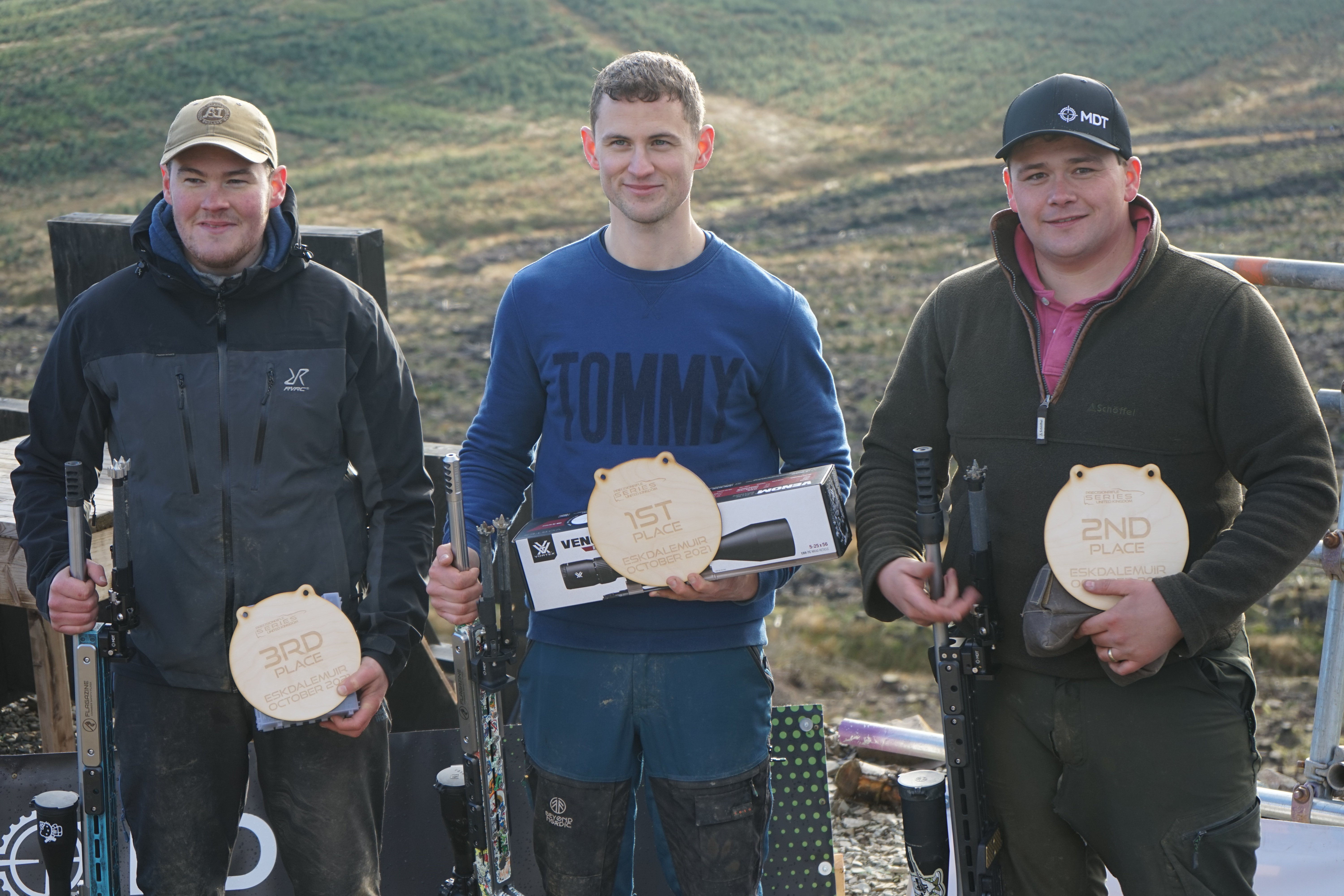 You might be well suited to it if (like Joe) you grew up using rifles in the countryside, or if you're looking to challenge your own target shooting skills. Here's more of Joe's advice, background, and updates from his life as a national-level competitor:
Qualifying for Team GB
Joe's competitive journey has been relatively short. He first stepped onto a rifle range less than two years ago.
"I'm from the fox shooting, deer stalking, rabbit shooting and hunting background," he shares. "Never really was interested in any kind of target shooting, but I saw a bit of social media and a few YouTube videos and I thought, actually, this appeals to me. It's not a boring, competitive, basic range set up that most target shooting disciplines are, it's more similar to what I'm doing."
At his first event, he says he had to 'beg, borrow, and steal' from fellow competitors because he didn't know what shooting supplies to bring. Thankfully he found everyone to be super welcoming.
"I took my stalking rifle, I got a couple of little bags that I'd seen other people have off photos, and I just went without any mates, without knowing anyone," he says. "Came away after a great weekend with half a dozen new mates and signed up for the next matches, and never really looked back since."
Now he's looking ahead to the world championships after being selected by the GBPRA from six qualifying events in Wales. The national team is made up of competitors from categories including 'open' (unrestricted gear and rifles), 'factory' (certain factory rifle requirements), 'senior,' and 'active military/law enforcement.'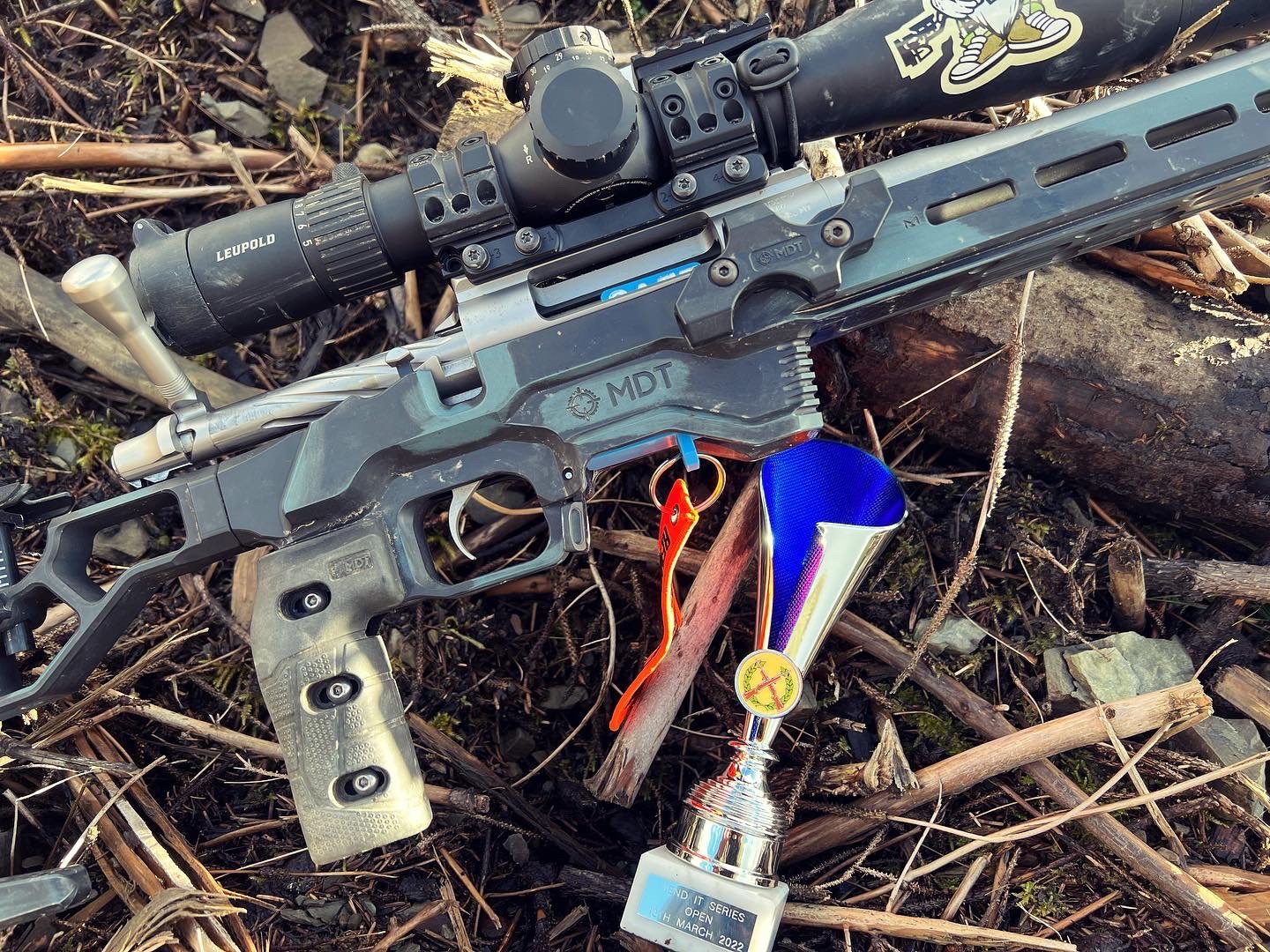 Joe turned up to that first event with his own 6XC rifle, stalking stock, a fortune cookie style kit bag, a Kestrel, and his own Leupold Mark 5 Riflescope. A lot has changed since then, but he stays hooked on the Leupold brand.
"Still using the Leupold Mark 5 Scope which I've had from day one," he explains. "I'd done a bit of research on scopes and I'd seen that the Leupold was pretty popular...it paid off because I haven't had to change it, it's still as reliable today as it was the day I bought it."
His current gear also includes a custom built rifle (Valkyrie's 'Defiance' action with an 'Assassin' barrel in 6.5 Creedmoor), a TriggerTech 'Diamond' trigger, a custom rifle chassis, muzzle breaks, various support bags, rangefinding binoculars, and a carbon fibre photography tripod from ProMediaGear.
While competitors' kit varies widely, Joe says that Leupold Optics in particular are favoured by the best.
"If you look at the top ten shooters in the UK, I would say six or seven of the top 10 are shooting the Mark 5," he says. "That pretty much says it all really."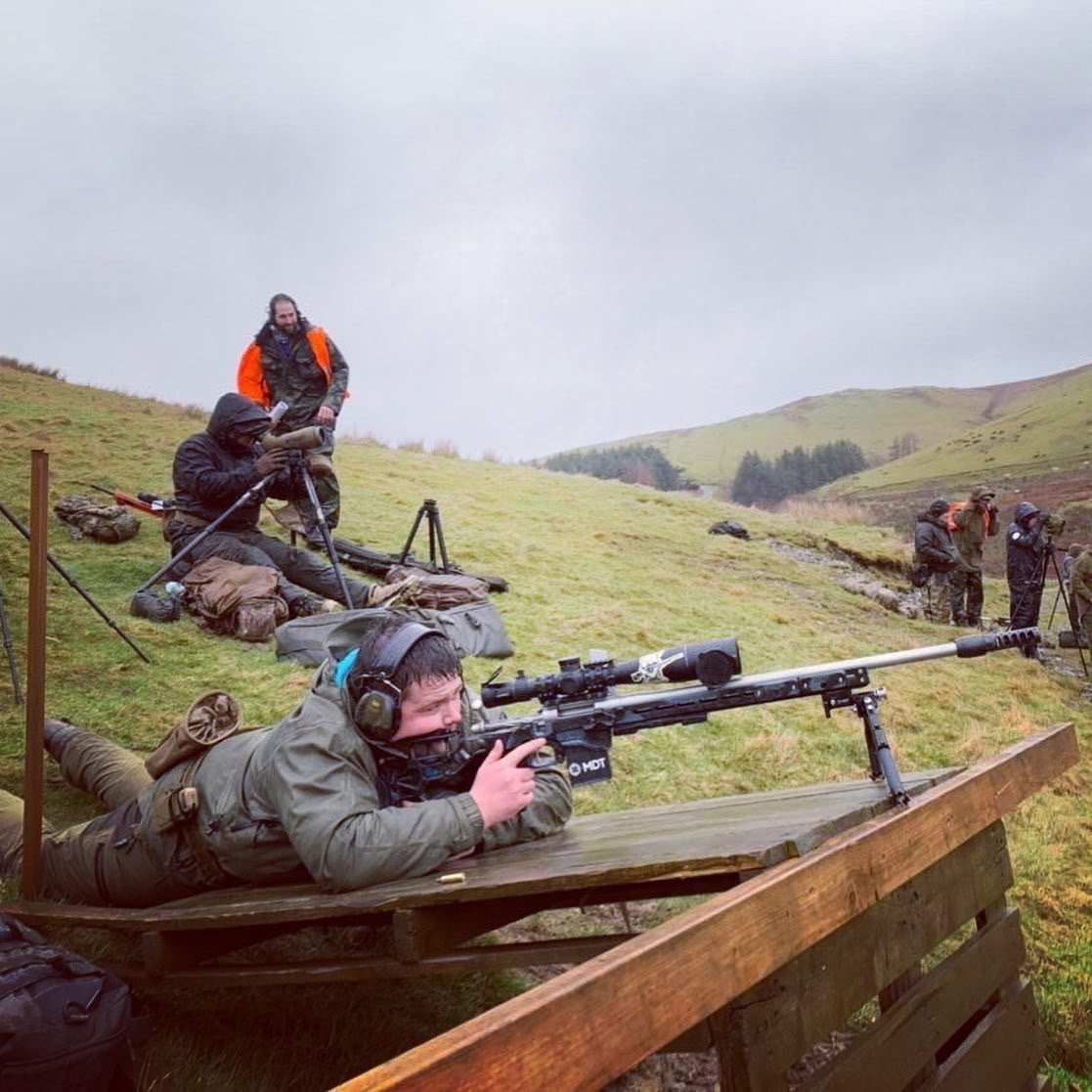 Why Try Precision Rifle Shooting?
If you're curious about this sport, you're not alone. There are a few key reasons why precision rifle shooting is gaining traction in the UK.
Joe believes one of the biggest draws is the semi-natural element to precision shooting: it's similar to the fox or rabbit shooting that many Brits already enjoy.
"You're not shooting at paper so you're getting a reaction straight away off a steel plate," Joe explains. "It's also long distance which is another big pull. It's quite a big challenge compared to shooting at a 100 yard or 50 metre range that you've got up and down the country."
The sport is also inclusive of a wide range of ages, identities, and abilities. In coming years, Team GB hopes its national team will include a well-attended ladies category and a youth section.
"If people want to get involved, literally as long as you've got a stalking rifle that's suitable and you've got a condition on your firearms licence that says you can shoot targets on a range, turn up and have a go," Joe says. "All you really need is your standard 22, some ammo, ideally a scope that you can dial some elevation onto...that's a really good place to start."
If you want to go into the long range centerfire stuff, Precision Rifle Series UK, GBPRA in mid-Wales, and Send it Series in Eskdalemuir, Scotland. But be warned: precision shooting might take over your life.
"It kind of progressed from a hobby that I was enjoying, to a hobby that I was starting to do well in, to qualifying to represent GB," laughs (now potential world champion!) Joe Pask. "It's a once in a lifetime opportunity."
You can follow coverage of Joe's team via GBPRA's socials, and support his journey on Instagram at @PrecisionRifleJoe. To explore world-class equipment that will keep your own shooting journey on target, check out the link below.