Get Hands On At The Pro Shoot Extreme Challenge

Covering over 1.6km have you got what it takes to take on the Pro Shoot Extreme Challenge this April 1st? If you haven't don't worry, come down and meet the Viking Arms team and get hands on with a selection of practical, tactical and long range guns.
Covering 5 stages, competitors' skill, resilience and fitness will be put to the ultimate test at the Pro-Shoot Llanbradach Shooting Range. Using Shotguns, mini rifles and full bore rifles (with all 3 used on a least 1 stage) entrants will compete for a trophy table of premium prizes including a Mossberg 940 JM Pro, Leupold VX-3HD rifle scope, Leupold RX 1400 laser range finders and Pro-Shot rifle cleaning kits.
Plus, anyone visiting the event will be able to meet the Viking Arms team to get expert advice on guns and ammunition while getting their hands on a selection of rifles from Ruger, shotguns from Mossberg and Leupold Optics.
The Pro Shoot Extreme Challenge is sponsored by Viking Arms and the power-house of American shooting brands Leupold Optics, Ruger and Mossberg and promises to be an exhilarating weekend of timed, competitive shooting while giving visitors the chance to experience the latest shotguns, rifles and optics from these leading brands.
Have you got the multi-discipline prowess and fortitude to perform consistently across disciplines throughout a whole weekend?
What you can expect from the stages:


Stage 1:

The Backstop
Distance approx.: 590
Time allowed: 8 minutes.
Shotgun-25, 22lr rifle
Targets: 75, Targets Steel
---



Stage 2:

Water
Distance approx.: 300m
Time allowed: 6 minutes.
Shotgun
Targets: 40 Targets Steel
---



Stage 3:

The 'V'
Distance approx.: 600m
Time allowed: 8 minutes.
Shotgun, 22lr rifle, Fullbore rifle.
Targets: 41 Targets Steel
---



Stage 4:

The Tunnel
Distance approx.: 100m
Time allowed: 4 minutes.
22lr rifle
Targets: 42 Targets Steel
---



Stage 5:

The Pyramids
Distance approx.: 270m
Time allowed: 5 minutes.
Shotgun, 22lr rifle full bore rifle
Targets: 46 Targets Steel
Start - Stop: Audible - Last shot / Timed out
---




The prize table includes:
---

---

SECOND PLACE: Leupold VX-3HD Rifle Scope | RRP £1,275

---

THIRD PLACE: Leupold RX 1400 Laser Range Finder | RRP £290



---

Plus competitors finishing in 4th 5th or 6th place will take home
Pro-Shot rifle cleaning kits | RRP £60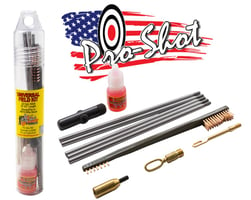 ---



HOW TO ENTER
Register now: https://practiscore.com/pro-shoot-extreme-2023/register
Call Pro Shoot Firearms to talk to Brian: 07968 529747 or Josh: 07969 929842
How much does it cost?

Match cost: £260
Club members: Free
Spectators/Visitors/Non-club members: £15 (includes a free lunch)
What's included with entry?
Saturday: Dinner and beers after events
Sunday: Breakfast, events, prize-giving
Plus you can camp for free!
Food & Drink: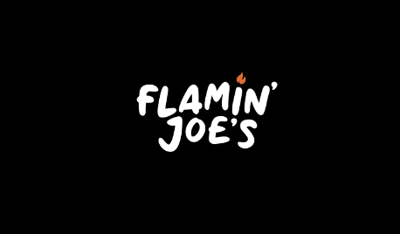 Throughout the weekend, enjoy authentic BBQ thanks to Flamin' Joe's BBQ. From Texas Brisket to North Carolina style pulled pork, feast on succulent smoked, slow cooked meats, sourced locally and smoked over local Welsh hardwood from a traditional Meat City Offset smoker.
Where is the event being held?
Old Coal Tips, Llanbradach Fawr Farm, Colliery Road, Llanbradach, Caerphilly, CF83 3QR.
(Accessible Directly From Llanbradach Train Station, CF83 3NE.)
What are the timings for the event?
SATURDAY 1ST APRIL 2023
07.30: Gun/Equipment Check 08.00: Breakfast
09.00: First Rounds
12.30 - 13.30: Lunch
13.30: Everyone returns to their previous positions to start.
SUNDAY 2ND APRIL 2023
08.30: Breakfast
09.30: Competitions
12.00: Awarding Ceremony