Ruger Precision Rifle and Army Champion shooter Jimmy de Ville's Top Tips

Jimmy DeVille is a man of action- and one of his earliest gigs was designing new products for Action Man himself.
"It was the coolest job ever," he admits. "I built a radio controlled car that Action Man could sit in and drive and steer. I've been lucky enough that ever since Action Man, the toys for me have just gotten bigger and better. It's become cars, it's become shooting with rifles..."
Jimmy's tinkering skills now serve him well in his role as a Class 1 Small Arms Armourer with the Royal Electrical and Mechanical Engineers, and as a producer/host for shows like Fifth Gear and Goblinworks Garage. When not on screen he's on the ranges, training and competing with the elite British Army Reserve Operational Shooting Team (BAROST).
How does he get it all done? Read on for Jimmy's own words on his top product picks, upcoming Fifth Gear Recharged plans, and the passion that keeps him going.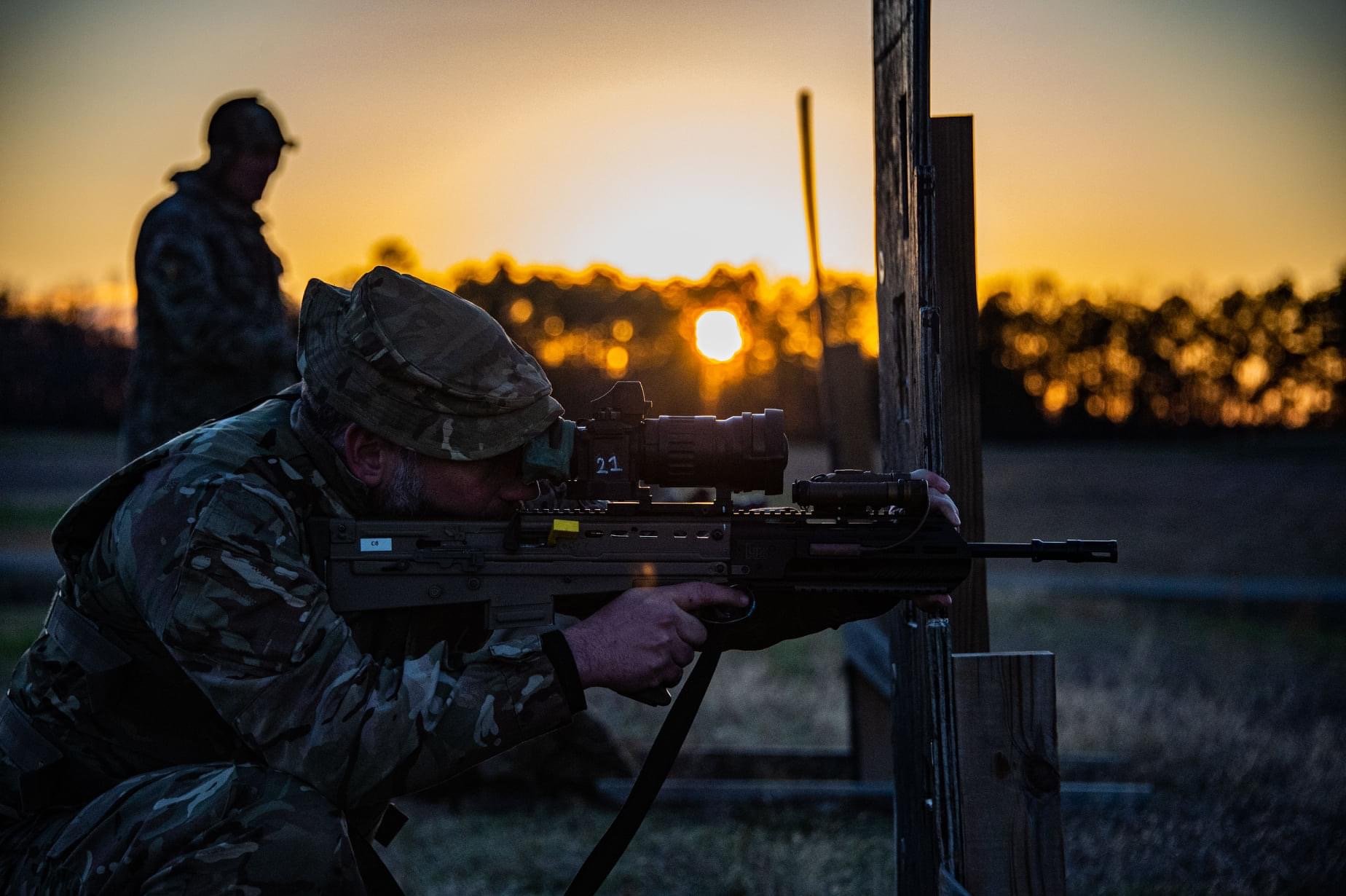 Jimmy is proof that you don't have to come from a shooting family to excel at this sport. His draw to sporting and target shooting came from his own interest in all things mechanical.
"I grew up in South London but I always had this massive attraction to the countryside," he shares. "It's quite strange because no one in my family was into shooting, but I had this draw and my parents supported me. I got my first air rifle and it just sort of went from there."
That first purchase was a Diana break-barrel air rifle (which Jimmy still owns). He tried his first field target competition at just 15, and it was love at first shot.
"Combined with my love for engineering, I've always loved working with rifles because the mechanics of them, it's a bit like an engine to me," explains Jimmy. "They're very mechanical, I just think they're some of the finest engineering there is because there's that precision involved."
RELATED: The Viking Armoury, for Rifle & Shotgun Enthusiasts Finding the Right Sport Shooting Tools
Finding the Right Sport Shooting Tools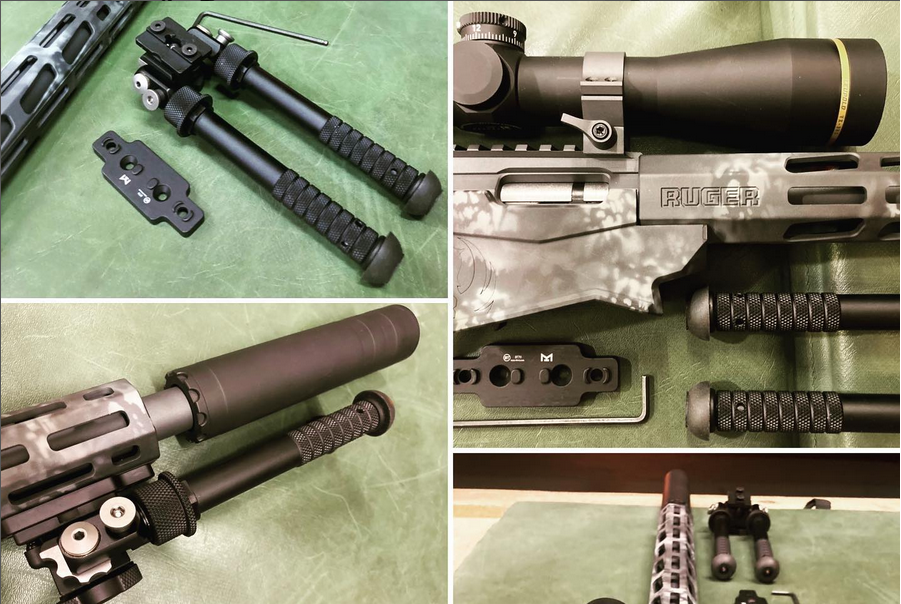 It took Jimmy years to find his ideal weapons and accessories. Now he trains other shooters, and says that investing in the right weapons system is an essential part of reaching their full potential:
"I always talk about getting them to 70% and above. Once you get to 95%, you start looking for tiny gains, and that has to come down to the weapons system. I'm a big believer that to get to 30% I can give you any rifle with not even the greatest sights, but to get up to that top final 10% or 5%, we really need to look at our kit."
Jimmy's current rifle of choice is his Ruger Precision® Rimfire 22 LR.
"It gave me confidence straight out of the box. Quite often you have to do quite a lot of tinkering, but the Ruger Precision, it's straight out of the box," he says. "It is absolutely perfect. It gives me the right feel, the trigger is smooth, it's clean, it's deadly accurate."
RELATED: On the Range with the Ruger Precision Rifle 338
For optics, Jimmy's a big fan of the Leupold brand (especially after years of sharing scopes that the army supplies).
"Not being horrible but some of the military kit, it can be very frustrating to zero," he explains. "It's a little bit wishy washy. But the Leupold, Absolutely beautiful."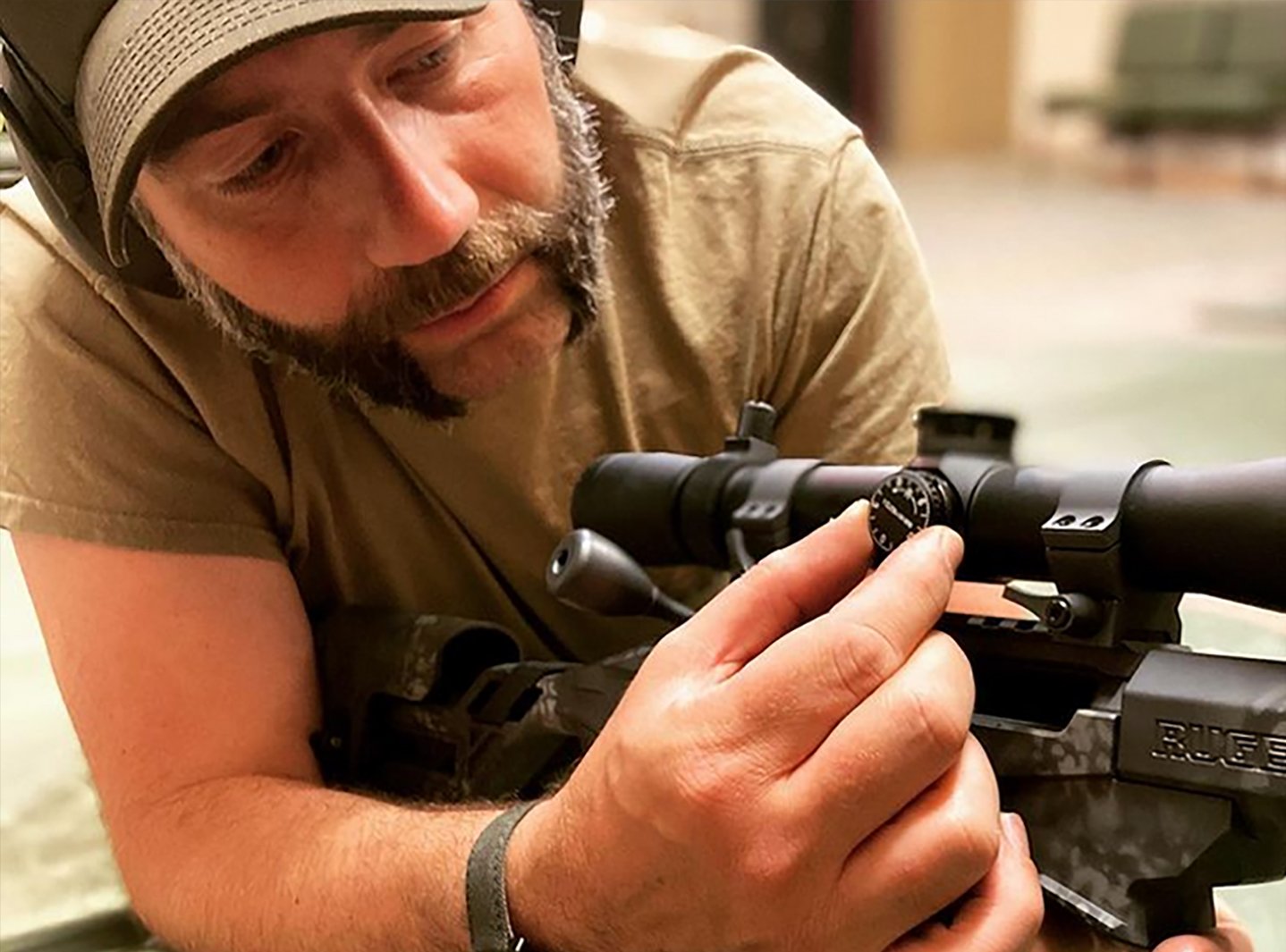 He says the Leupold VX-6HD Scope is his perfect fit because it aligns with his preferred method: dial in for elevation/distance and then using windage mils left and right. Like his experience with using a Ruger rifle from Viking Arms, he says this scope was also 'perfect' right out of the box:
"Every tiny adjustment I put in there, absolutely crystal straight off, which really took me."
RELATED: How Tough Are Leupold Rifle Scopes?
Taking Aim for the Future
Jimmy plans on transitioning into the civilian shooting circuit in the next few years, but for now he's preparing for the UK Defence Operational Shooting Competitions at Bisley. He's aiming to go on to become a member of the British Army shooting team.
"It's a lovely group of people, we spend all the time learning off each other and progressing, and trying new stuff out," he says, crediting his competitors with improving the army's shooting skills at large. "Top firers aren't always doing what was in the military pamphlets...you have to find the method that suits your physicality, your posture, your own ability."
If you'd love a TV series that breaks down all this stuff, you're not alone. Jimmy hopes to one day produce a show following soldiers as they battle it out for the top spots at Bisley, but until then he's got his hands full with another top secret project, another season of BBC's The Fast and the Farmer-ish, and a new series of Fifth Gear Recharged with a focus on 'not just electric, but the new generation of green vehicles.'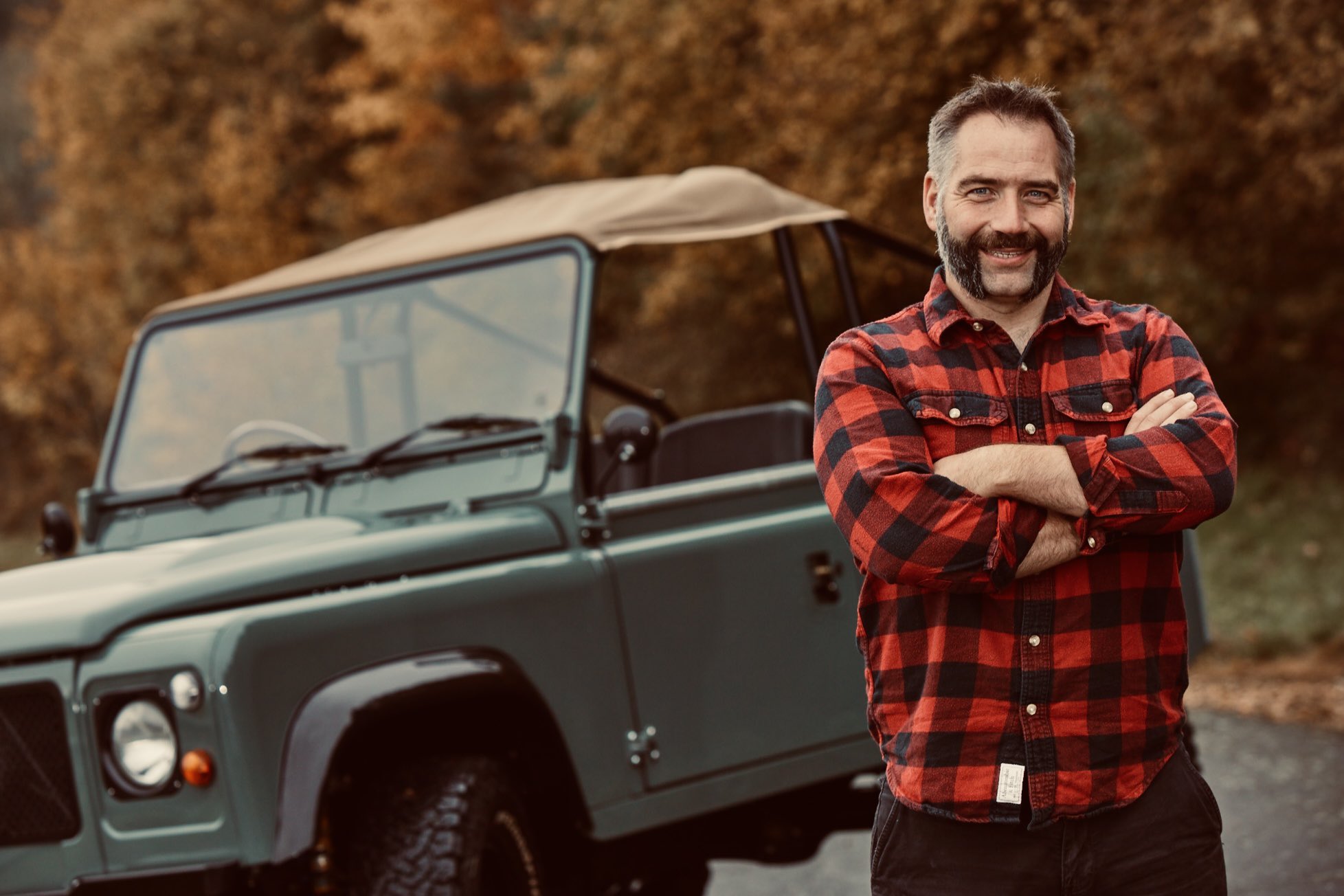 A last bit of advice from Jimmy for anyone hoping to follow in his (shooting) footsteps:
"I would say get yourself a good, reasonable setup. You don't have to spend all the money, you just need to have good solid kit. And then it's all about you and your body and mind. I think a lot of shooters can focus on the target, and we need to focus on the machine behind the machine behind the rifle. That's where great shooting comes from. So yeah, get focusing on that and you'll improve dramatically."
To take a closer look at Jimmy's top products, explore our rifle and optics options here. You can also follow Jimmy's adventures on Instagram @Jimmy_deVille, or keep reading tips from our experts at the link below.